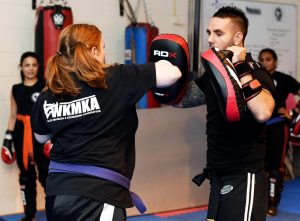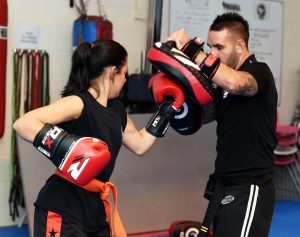 The WKMKA team is led by Jason Orchard, a highly experienced and dedicated fitness professional. Jason founded the WKMKA to give local men and women of cardiff the opportunity to learn new self-defense and fitness skills, utilizing his own experiences and knowledge.
Jason has practiced a wide range of martial arts and fighting systems since the age of five and he is a qualified Krav Maga instructor. Jason gained his qualifications with the World Krav Maga Association under Alex Paris. Jason is dedicated to building upon his training with regular sessions from some of the world's leader authorities in Krav Maga and kickboxing. Jason's dedication to his own training ensures his Krav Maga and kickboxing self-protection and self-defense techniques are at the highest levels and his expertise can be passed onto WKMKA instructors and class members.
Jason holds a Black Belt 2nd Dan in kickboxing and a BTEC Level 3 in Self Defense as well as being a Level 2 Instructor in Krav Maga. He is widely experienced in a range of martial arts, as well as being a highly experienced personal trainer and ex amateur boxer.